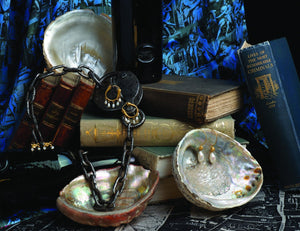 Magpie Loot !
 With truly great Jewellery you are never under-dressed for any moment in your life.
Jewellery made out of Magpies bones and feet subverts traditional English folklores surrounding Magpies stealing Jewellery.
Wear the Special Jewellery that any Magpie would surely make their Loot !
Unmistakably English and unforgettable, Claire English Jewellery is hand-crafted in England, and is born out of a pure British eccentricity and a mischievous imagination. 
Born in London. Made in England.